" We at R.B. Baker just wanted to let you guys know what a great job all did Saturday night for our Christmas Party. I had so many compliments on the band. You played some really great music and we truly enjoyed it. You guys are the BEST !!!
Carolyn -R.B. Baker Construction, Savannah, Ga.


"They were the biggest hit! Brian was very willing to work with us on staying within our budget. We asked them to learn 5 songs. I thought that was too much but they played all 5 perfectly! We were thankful the guys took time to learn them. They were very invested in making sure our reception was just how we wanted. All night they played the perfect mix of music. Even when people weren't on the dance floor, they were talking about how awesome the music was and how much fun they were having just enjoying the party. My husband and I had the best time dancing and taking it all in! The 8 Mile Bend was the best choice we made! They will make sure you have an amazing time!"
Lauren C - Valdosta, Ga


"Amazing group ! I Couldn't be happier I hired them for our corporate party! Easy to work with, very professional, and plays the songs better than the originals !"
-Don T, Hilton Head, SC


"Awesome band ! Super nice ! will definitely use them again"
-Jonathan G, Bluffton, SC



"We at Gilly's want to thank all of you for the outstanding job you all did every time you appeared in our place. You guys are a class act. Hope to see you all somewhere around Savannah. Thank you all and take care."-Al H. Hinesville, Ga."Saw you guys for the first time last night, absolutely loved you guys and the music! Will be seeing you again soon!!"Amy C. Savannah,Ga."I saw you at the Boiler Room on Friday night in Savannah. Let me say this.....YOU ARE AWESOME !"Tina C. Savannah,Ga."The 8 Mile Bend did a great job for us in a terrible weather situation. I am so glad we hired them and we will definitely call on them again."
-Lori D. Birmingham, Al. "What a band !! Probably the best band I have heard in this area in years !! I don't know why these guys are not signed to a record label ! Singers- All 6 lead singers are incredible and the harmony was spot on !Drummer was amazing and an awesome set of drums too ! Bass was low and thumping ! Lead guitarist was a pure showman ! Great sound also ! Fantastic job fellas..Keep it up !"Becky B. Rincon, Ga."The 8 mile bend recently performed at our wedding ceremony. They were absolutely amazing. The sounded great and all of the wedding guests had an awesome time on the dance floor. Very professional and fun. Would recommend to anyone!" Mandy B. Savannah, Ga."I wanna THANK YOU and the band for help making Bobby's Birthday a blast!!! Everyone had an amazing time and enjoyed y'all soooo much!! The party was smaller than planned but that was ok too! We will DEFINITELY keep your number and would luv to have y'all at Tybee again sometime!! Again, I can't say thanks enough!!! God bless !"
D.Dean , Tybee Island, Ga.



"Great band! I strongly recommend them. We had a blast in our annual meeting party. Great job guys! "
-
Angelica L. Amelia Island. Fla"I just wanted to say a great big thanks for you and 8 Mile Bend for performing so well at the HOG/MDA Black-n-Blue Ball on Saturday night. You guys were awesome. I heard so many great comments about your performance and also singing some great songs to dance to. We also appreciate that you played so many line dancing songs that we all enjoy. I missed some of them as I was in the back helping but I heard them.Also, I appreciate you being flexible with the schedule. I hope it worked out for you as well. You were a great sport with our Hogette song and I appreciate you setting that up to our expectations. All in all, I feel the dance was a big success. When I get the final total of what we will be donating I'll let you know.I have asked the Mighty Eighth to go ahead and let me know about the availability of either the 2 or 3rd Saturday in June of next year. Once I get the date confirmed I would like to go ahead and get on the 8 Mile Bend calendar for next year if you would like to help us again next year.Thanks again Brian and please thank all the members of the band."-Kathy K. Savannah, Ga."We would highly recommend The 8 Mile Bend group for any wedding reception. Our reception was at a private residence about an hour from Savannah, GA. The band was very responsive to all of our special requests and extremely resonably prices. They were always very professional including their look at the reception. Their overall talent and performance was OUTSTANDING!! We have had countless compliments from guests on what a great band. They were also very versitale and seemed to play great music from all different styles of music. Our reception was a mix of country, 60's, and rock. They were a perfect fit to our perfect day!!"
-Kristi C. Sylvania Ga.


"Great job Saturday night at Alibi's in Rincon Ga. You have unbelievable lead, harmony vocals, and musicians ! I cant wait to see you perform again !"
-Betsy L. Rincon, Ga.


" I can't tell you guys enough how much Julie and I, as well as everyone at the reception, appreciated the 8 Mile Bend performance. Numerous guest told Julie and I how much they enjoyed the performance. From the songs we requested to the on-the-fly requests, the sweetheart dance to the rest of the performance, you guys nailed it all. Our expectations were exceeded by a large margin. You guys really rocked it out and made our reception special. We cant thank you guys enough."
-Dave W. Mount Pleasant, SC.


"I caught your performance in City Market with the 5000 other people on Saint Patricks Day in Savannah. You guys are so talented. It is amazing that I am not watching you on television right now ! Keep it up !!"
-Kimberly M. Atlanta, GA.


"This band is absolutely amazing! They have a great mix of music, and were able to learn several songs last minute for us and did them really well. A very talented group of gentlemen, and managed to balance professionalism with the ability to completely rock out in the same!!! We loved them and if we ever make it their way to Savannah you better believe we will be going to see them. They announced our wedding party, and knew all of the things to do to make it a fun involved wedding reception. If you are looking for a band that you can trust to know what to do and do it well, as well as play great music then these are your guys!!! We could not have been happier !"
-Eva W, Wilmington, NC


"Just bad to the bone fellas ! Thats all you can say is that y'all are bad to the bone ! Great Show !"
-Billy T. Richmond Hill, GA.



"I had never heard your band play before until last night at Kelly's Tavern.... Your band is awesome... the vocals and the music was superb! Had a wonderful time and I plan to see you play again soon. By the way, the 8 Mile Bend website is outstanding!"
- Sheila A. Springfield, GA.


"Thanks for an awesome night at Kelly's. We had a great night! You guys are the best!!!"
- Melissa M. Springfield, GA


"I haven't heard music played this well in a long long time. Keep up the great work and don't ever stop reaching for the sky"
- Richard S. Jacksonville, FL.


"It was another great show at the Tavern. Thanks to all in the Band and thanks to all of their fans who came out Saturday night. All of us at Kelly's are looking forward to the next time you are here."
- Susan P, Springfield, GA





"You boys made the wedding reception tonight one to remember!!! Thanks for the great music!!!! Y'all ROCK !!!!"




- Melissa M. Savannah, GA






"8 Mile Bend played our wedding at The Mansion in Savannah and we couldn't have picked a better band! They were extremely professional and the crowd couldn't get enough of them. So many of our guests came up to me that night and told me how impressed they were with the band and how much fun they were having because of it. We had an amazing day and 8 Mile Bend helped us take it to the next level. These guys are the real deal! Book them and I promise, you won't be disappointed."


- Jessica C, Savannah, GA




"These guys are some kind of talented"




- Billy D, Hilton Head, SC




" I had a great time last nite! Ya'll sounded great!! "
-Dana G, Fernandina Beach, FL.



"You guys rocked Springfield again last night....see y'all next weekend."
- Melissa S, Atlanta, Ga



"Had a good time at the dance in Sun City last night. You are a very good Band. Really enjoyed you guys!"
- Audrey C, Sun City, SC



"I had a great time last night. I just love the way ya'll entertain the crowd and how the crowd responds to ya'll.
All of you are so good and blend so well together. Just wish I could be at all of your gigs. I love you all."
- Gale B, Knoxville, TN.




"I haven't heard music played this well in a long long time. Keep up the great work and don't ever stop reaching for the sky"




- Richard S. Jacksonville, FL.
"Play sometime in the 'Boro....We miss y'all!"
- Donna W, Statesboro, GA



"Our party was unique in the fact that we had several family activities planned ranging from a hula hoop contest to a limbo contest. Bands we've had in the past only played background music and took no part in the activities; however, this band went out of their way to interact with the audience. They have a great sense of humor! Our guests were raving on the band all night. As a meeting planner, my job is to ensure our guests are having a great time and we accomplished that. I'd hire them again in a heartbeat."
- Tara M, Hilton Head Island, SC



"One word, awesome! We had people at our wedding from all over the country, New York to Los Angeles, Austin to Minneapolis, and they couldn't stop talking about how wonderful 8-Mile Bend was. My only complaint is we hadn't rented our venue for longer so they could have played more! They learned a special song for our day, really read the crowd, and even let the bride sing a number with the band. They really made our party an amazing celebration and I can't wait to visit Savannah soon and catch them out at a show. I LOVE THIS GROUP!!"
- Holly K, 9/18/2010, Savannah, GA



"WE LOVED THEM!!!! THEY WERE AWESOME!!!"
- Teresa W, Fernandina Beach, FL,



"Thanks guys! Had a great time, everyone loved you! You guys were perfect!"
- Ashley D, Fernandina Beach, FL


"The 8 Mile Bend was fantastic. They are so talented and great entertainers. Loved all their songs. They were also very accomodating to the crowd. I would highly recommend them !!!!!"
- "Joey" B, Hilton Head, SC


Powered by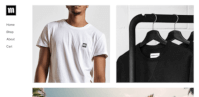 Create your own unique website with customizable templates.